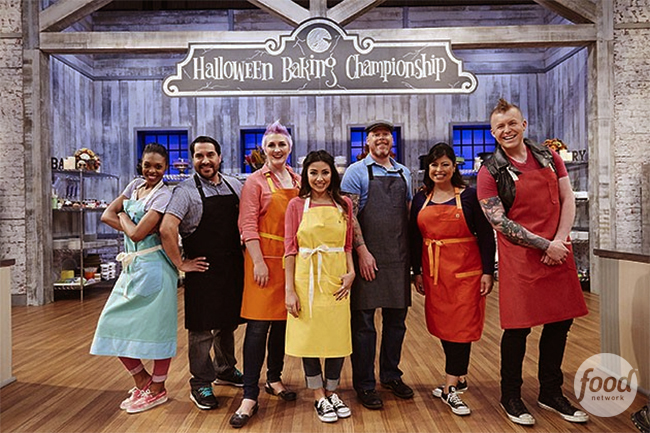 pin it!
I can get down with Halloween. I love the idea of it, but I usually procrastinate or don't really have anywhere cool to go, so I opt out more often than not. What did you do for Halloween? I hope you wore a sparkling polyester unitard and stuffed your face with candy because I sat at Houston International Airport for 4 hours waiting for my connecting flight to Jackson, Mississippi.  (High five to this airport for providing FREE unlimited internet!!) The good news is that it gave me ample time to archive photos. I think this is the first time I've ever posted pics from a show RIGHT after it aired as opposed to 1-3 years later. Hooray!
pin it!
I art directed my first cooking show, Sweet Genius 2, about 5 years ago. I remember loving it and telling my colleagues that I wanted to work on more cooking shows.  I love custom making anything and everything, so there is something about the hand-crafted nature of cooking and baking that complements my design/build/arts-and-crafts approach to art direction. I worked on a lil' Food Network special called the Holiday Baking Championship last year, and I had no idea that it would blow up into an entire franchise of baking shows including the Kids, Halloween, and Spring Baking Championships.
The shell of this set was designed by Shaffner & Stewart and my amazing art department KILLED it this year with the set dressing and custom builds. We had so much fun making all things smoky, slimy, and spooky.
pin it!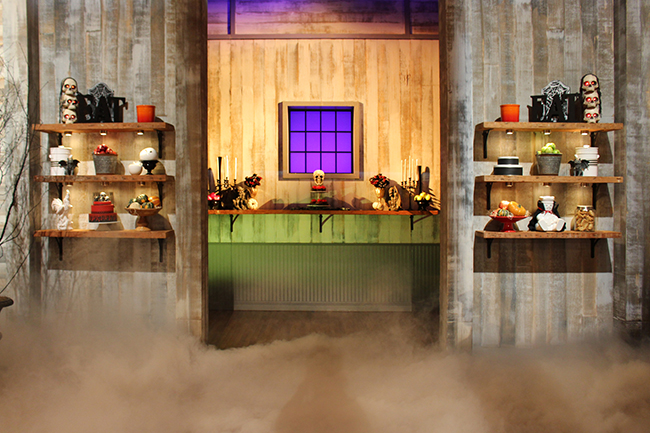 pin it!
My set decorator Andrea and I spent an absurd amount of time scooting things around on these shelves.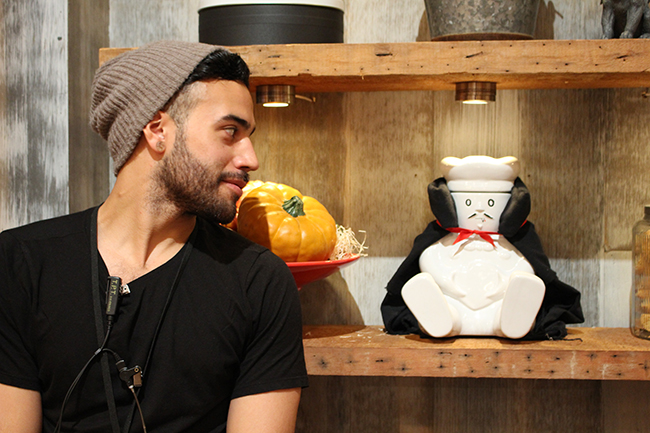 pin it!
My favorite vampire.
pin it!
For the most part, I design and hand-draw the signage on all of our shows. I've gone back to using pen and paper when designing and I find that it's so much more fun and freeing than designing everything on the computer.
pin it!
My awesome assistant Ryanne outlining letters in white paint pen.
pin it!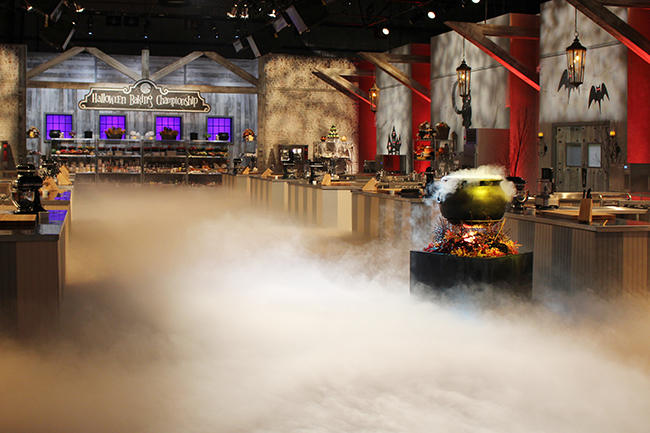 pin it!
This "fire" is actually 3 light bulbs, and a mini fan blowing around small triangular pieces of white lining. TV magic!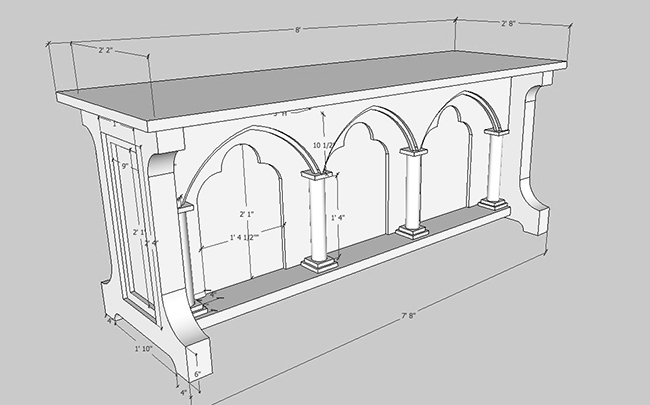 pin it!
My carpenter Michael is basically like a human 3D printer. He can literally make anything. I drew this sketch of a gothic table, and 1 day later, he texts me this picture below. Like… no big deal… just banged out a custom judges desk in 8 hours. Ugh. Show off. ;)
pin it!
pin it!
pin it!
A big part of my job is figuring out how to visually convey ideas that the producers have for challenges. For this challenge, we needed a tree with 2 kinds of apples, the red ones would have secret ingredients written inside. The green ones would have creepy adjectives — and the bakers had to combine the two words and make something delicious and scary out of it. As you can see, not every display  is an instant success. It takes A LOT of collaborative brainstorming to get a galvanized bucket and a tree branch to a point where it's TV ready.
pin it!
pin it!
A dollhouse that we "hauntified."
pin it!
Again, Michael being crazy and amazing. I asked him to build a fireplace surround. Whatever he wanted…surprise me! And he took a pile of MDF and made it into this in a couple days.
pin it!
pin it!
That's it for now, but the passing of Halloween means that everyone is going to be playing Christmas music by tomorrow. It also means that the Holiday Baking Championship is returning and my art department dressed the hell out of that set too, so come back soon for more pics!