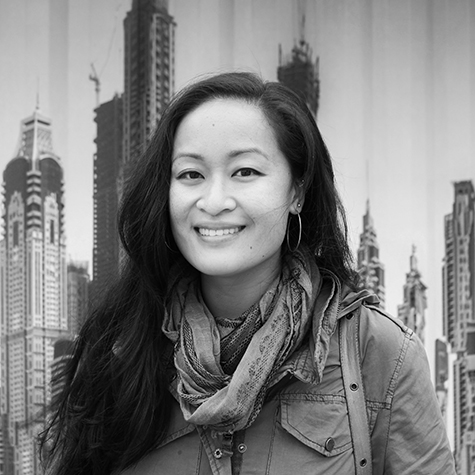 PRODUCTION DESIGNER / ART DIRECTOR
NEW YORK CITY / LOS ANGELES
about
Jen Chu is a production designer/art director and a lifelong design enthusiast. A native of the Bay Area, she was raised in a family of do-it-yourself problem solvers and developed a passion for transforming spaces at a young age. That passion eventually led her to earn a B.A. in Studio Art from the University of California, Irvine.
With a myriad of skills from graphic design to finish carpentry, she moved to New York City to pursue a career in set design. Now with over 12 years of experience in the entertainment business, she has created sets for Project Runway, The Real World, The Kardashians, and countless other television shows.
Jen is known for her profound attention to detail, expertise in space planning, and vast knowledge of the techniques and processes that are used to create custom scenery and props. She and her team produce dynamic, fun, soulful, spaces for clients nationwide.
She is currently based in Los Angeles and NYC. When she is not designing sets, she is taking photos, making dumplings, and renovating homes.
contact