Sometime in October I was approached by Brooklyn Exposed magazine to contribute to a feature about small space holiday decorating. It had been a while since I did anything arts and crafts-y, so I jumped at the chance. I usually don't decorate my apartment for the holidays because I travel to California to see my family, so I took this as an opportunity to host a pretend holiday dinner party at my house. It was the middle of October and no one was selling fresh evergreens, so I had to get clever and use unconventional materials.
I had seen lots of DIY Christmas Trees on Pinterest and decided to make my own mini-tree out of wood shims from Home Depot. I took a long wooden dowel and screwed it to a base,  then drilled holes in 50 shims of decreasing length and stacked them on the dowel. I decorated my "tree" with leftover crystals from my chandelier, metal washers, and small glittery balls that I just glued on.
I customized some $1 gold chargers by adding an art deco motif with different shapes of silver duct tape. Instead of using evergreens for a wreath, I bought a bushel of eucalyptus from the farmers market and tied the branches together with wire. I cut the word JOY out of cork sheets.
My new favorite trick is using wrapping paper as a table runner. There are SO many awesome wrapping papers nowadays and it's a really affordable way to transform your table for only $5.
The December issue of Brooklyn Exposed is on news stands now! I'll post scans of the spread soon.
Happy holidays friends! Wishing health and happiness for you all. XO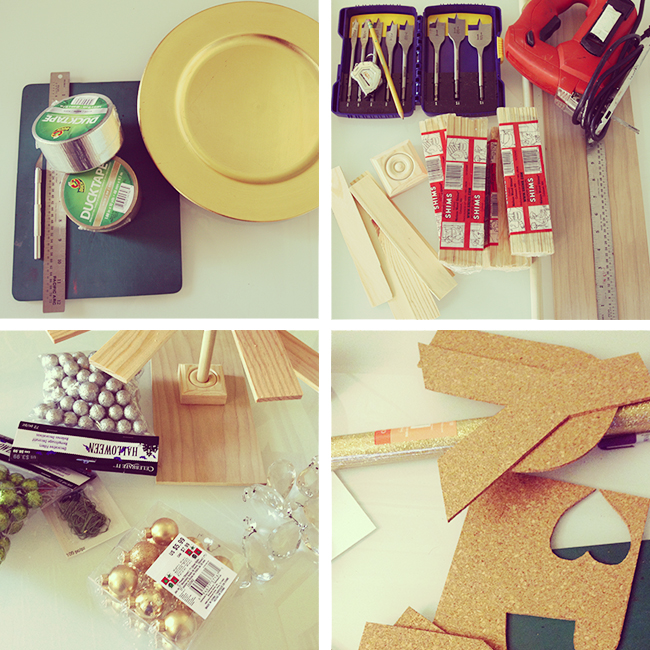 pin it!
pin it!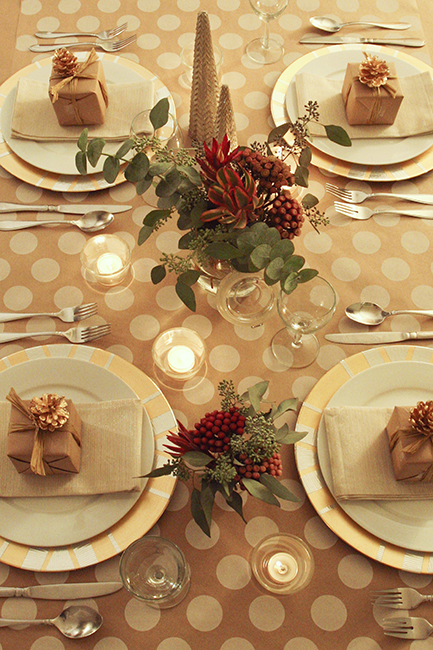 pin it!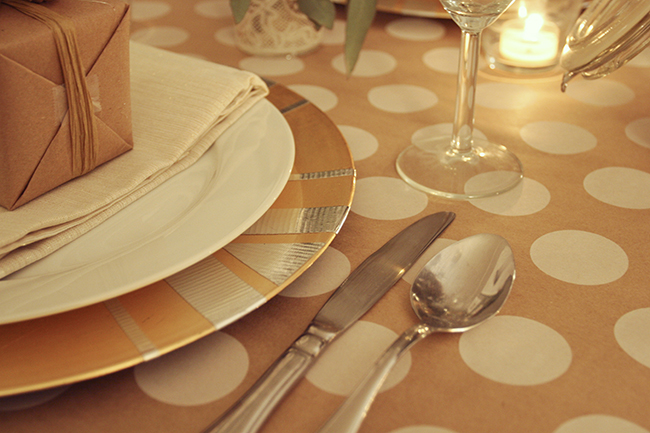 pin it!
pin it!
pin it!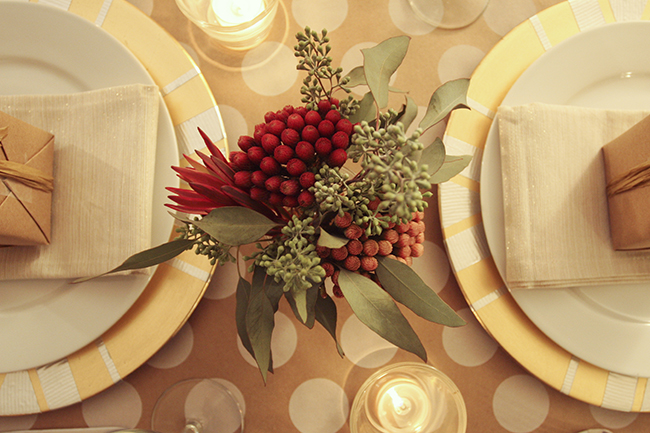 pin it!
pin it!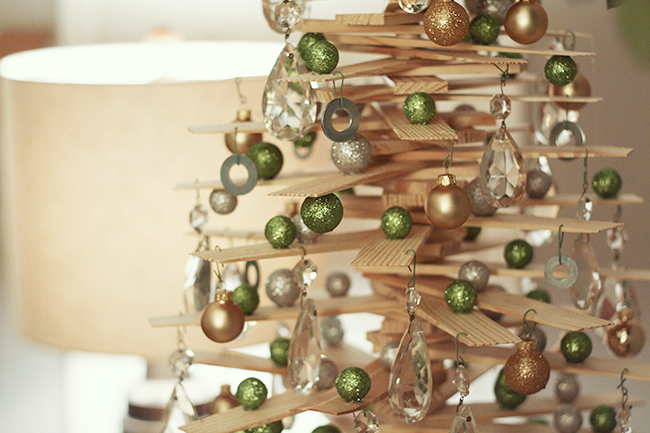 pin it!