My boyfriend Aaron is super talented and makes all kinds of amazing stuff from custom furniture to custom cars. We met while working on a TV show and we've created all kinds of stuff together, some of which has been featured on this blog.  He's been building custom stuff since he was old enough to hold a hammer, so we thought it was about time to put together a website showcasing a sampling of his handiwork.
He's a freelancer, so if you need a dog mansion, a master bathroom, a treehouse,  a chicken coop or a china cabinet… feel free to drop him a line. Way more pics coming soon. Check it out! www.aaronmadeit.com
Thank you Lowell for getting this site up and running so quickly! I owe you 50 burritos.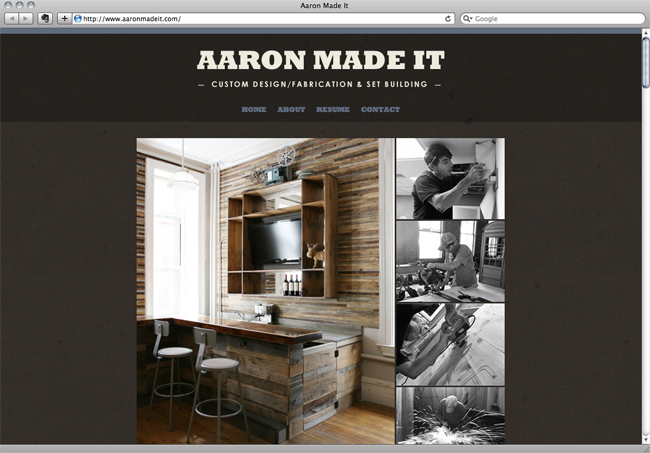 pin it!
pin it!