Last fall I worked on Real Life: The Musical,  a show on the OWN network about surprising loved ones in song and dance. Sort of like flash mobs meets Glee. I was super excited when I got the call because I LOVE shows about singing and dancing. When i was a kid, I was kind of obsessed with Star Search and Jem and the Holograms. Nowadays, when I have access to TV,  I flip back and fourth between The Voice and X Factor, though I find both of them sub-par to their respective British equivalents. What is it about British vocalists? They're SO GOOD. Anyway I digress…
The show was shot at a wonderful, new dance studio in LA. It had a private entrance, tons of space, great bones, and brand new floors, so all it really just needed some furniture, decor and wall art.
I had a fantastic time working on this gig. The crew was one of the nicest, most efficient groups I've ever worked with, led by my brilliant exec producer friends, Annie Price & Greg Moscot. Big thanks to the art crew Aaron, Andrea, and Carl for working super hard and being awesome.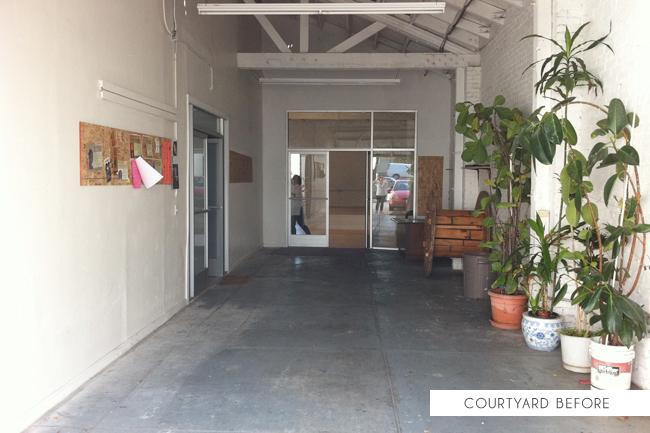 pin it!
pin it!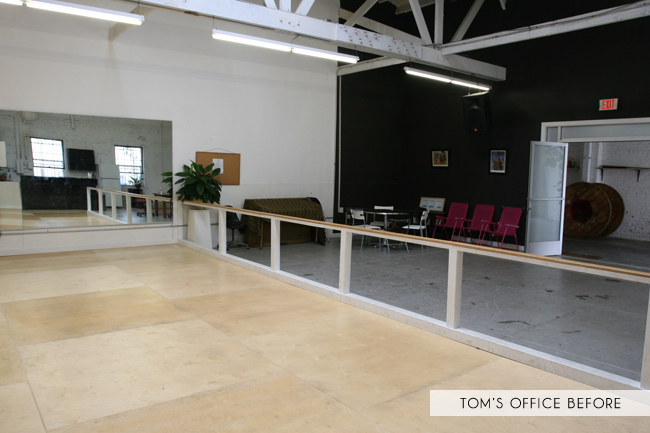 pin it!
pin it!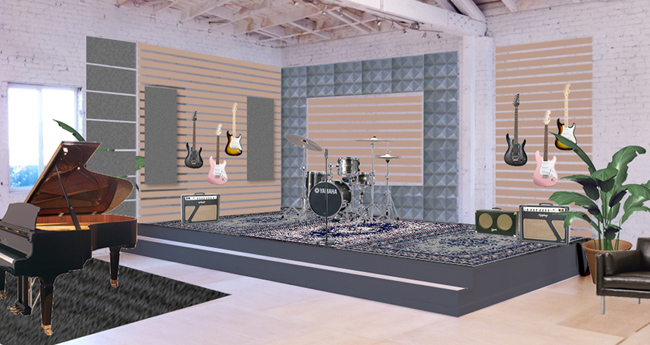 pin it!Rendering of the vocal studio. Sometimes I start sketching out some ideas and I get really into it and before you know it, the whole set is drawn out (in photoshop), and the final product ends up looking very much like the initial rendering. This project was a good example of that. So was the facade of my parents house.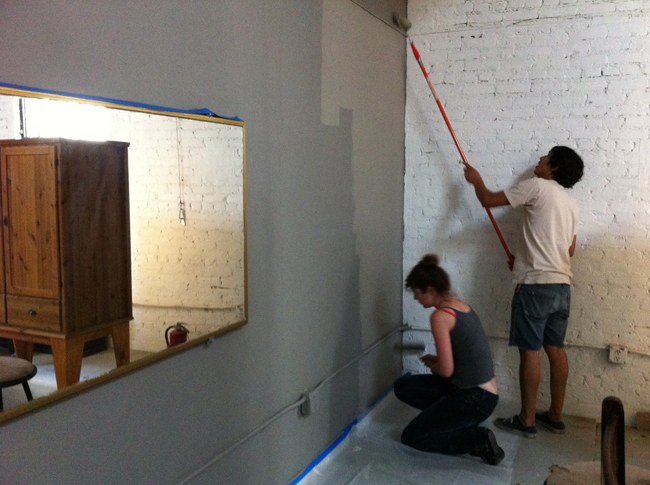 pin it!Tony and Aleece came on board for a bit!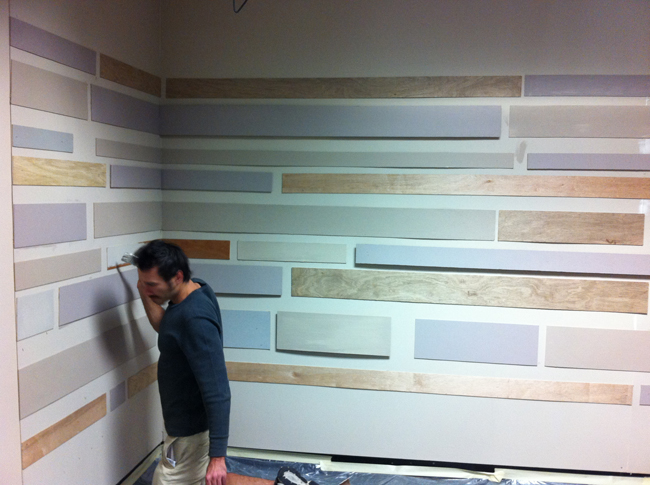 pin it!
pin it!Andrea, Aaron, & Carl building wood slats for the courtyard.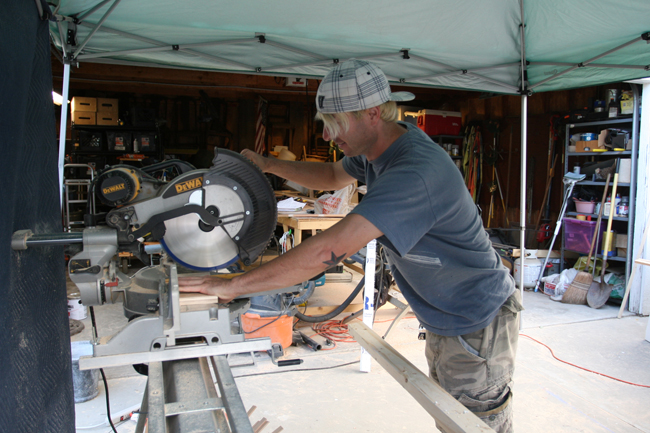 pin it!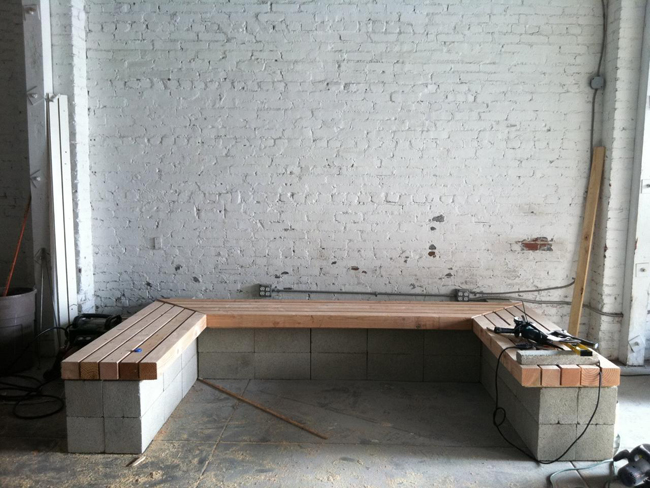 pin it!Cinderblock bench!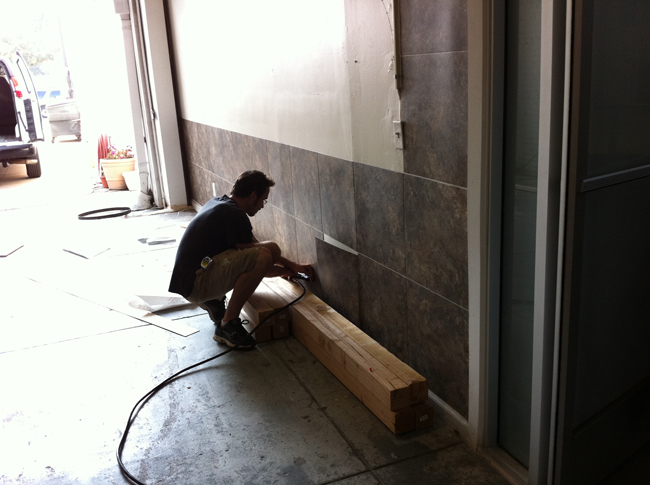 pin it!The exterior was was SO big and so white. We used vinyl sticky "stone" tiles to break it up. Working in TV has made me appreciate all things vinyl. Vinyl siding, vinyl tiles, vinyl wood flooring, vinyl decals… they're cheap, easy to install, and virtually indestructible.
pin it!Aaron set dressing the vocal studio.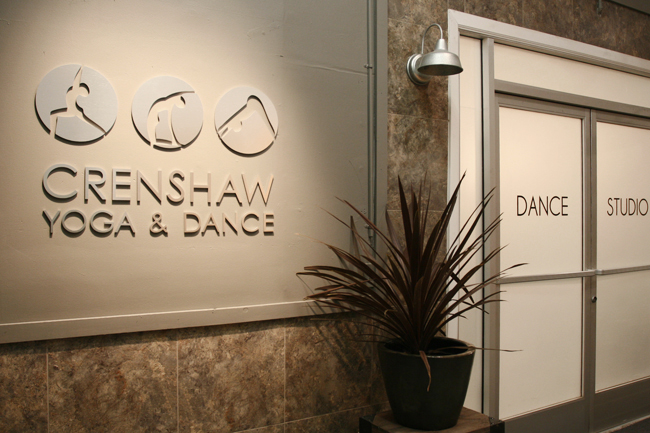 pin it!I really loved this entrance. You know me, I'm a sucker for typography and signage. I have FastSigns on speed dial.
pin it!
pin it!
pin it!
pin it!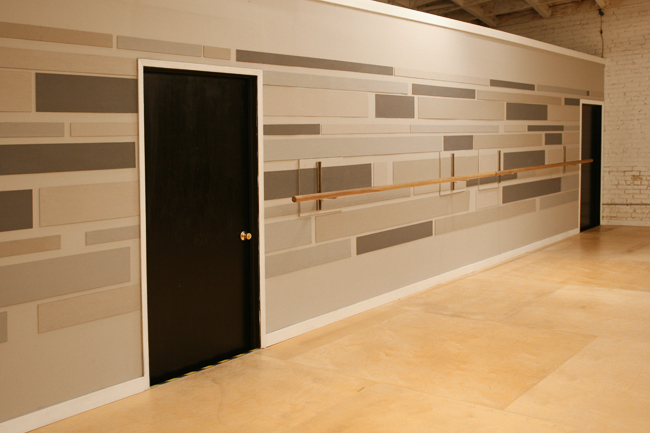 pin it!
pin it!
pin it!
pin it!Some screen grabs and promo photos from the actual show! I did not take these pics.
pin it!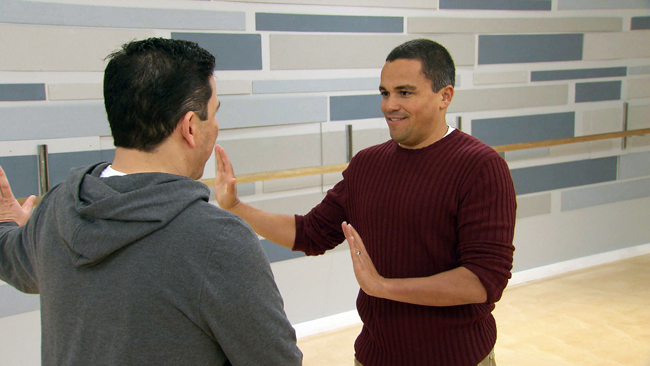 pin it!
pin it!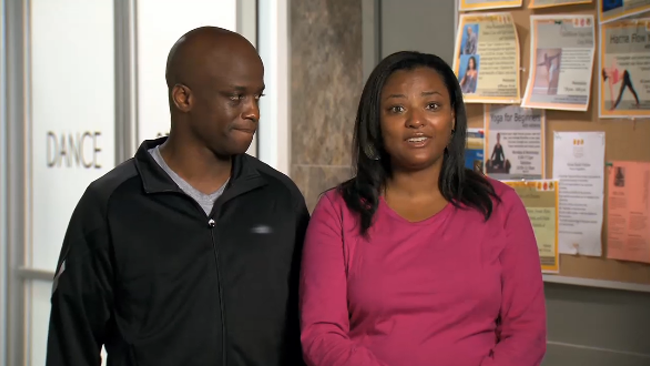 pin it!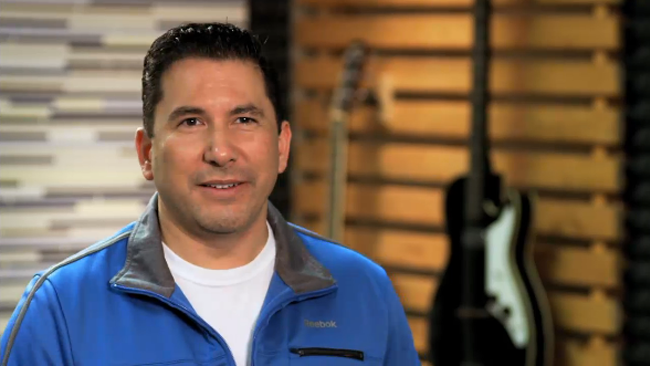 pin it!