Most of you know by now that I'm kind of schitzo when it comes to my work. I do TV shows, I design websites, I take pictures, I make beanies etc. People often ask me what I like to do the most, and interiors for reality TV are definitely my favorite projects to work on. I've noticed a pattern; the more outrageous the show the show, the funner the set. (When I was a kid "funner" was not a word. But now it is.)
Last summer I got to work on Love Games 3 with many of my favorite designer friends. It's a rowdy dating show about 3 Bad Girls in a mansion and the 13 guys trying to win their affections. The season has already aired, but you can watch many of the episodes here.
For this show, the idea was to transform the house into an exotic beach retreat. It was a grand group effort and we managed to design and build tons of ambitious projects in a short amount of time. Big high five to Rick G., Katherine D., Katherine L.,  Laura, Jake + awesome builder guys, Chris, Niles, Aaron, and Heather. GO ART DEPARTMENT! May our unicorn flag fly high with pride!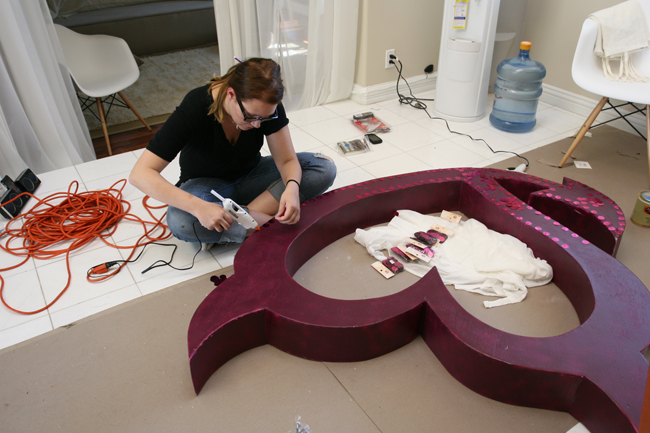 Everything is more awesome when covered in sequins. Thanks Tony for building this beast, and Katherine and Heather for melting all the skin off your little fingers to make it sparkle. :)
All beach houses should be near water. No water in sight? Build a moat. BAM.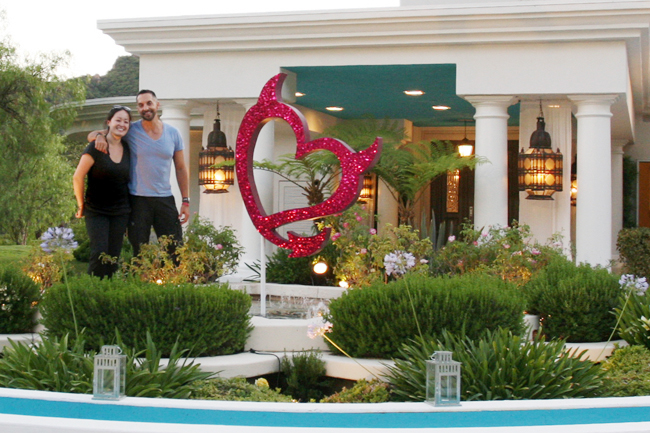 <3 you Rique! You are a genius!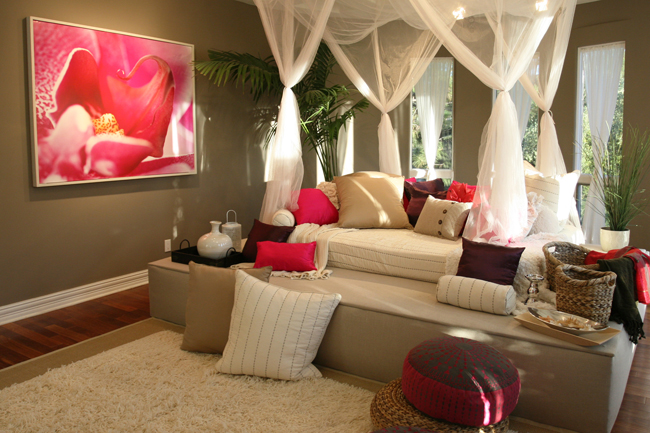 This "Boom Boom Room" was Rick's baby. NO ONE can design sexy-time like he can.
This is the entrance to the girls' suite which was my "baby" for this project. I call this style "Princess Jasmine goes to Morocco."
Like I said…SO rowdy!
Niles and Aaron helping Rick with his stick art. GENIUS!
Nick, staining lumber for an amazing wood wall that he put up in the billiard room.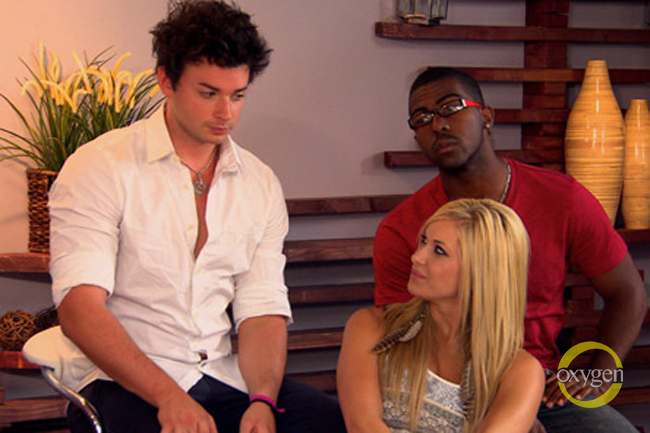 Katherine, AKA mother of Tape Baby.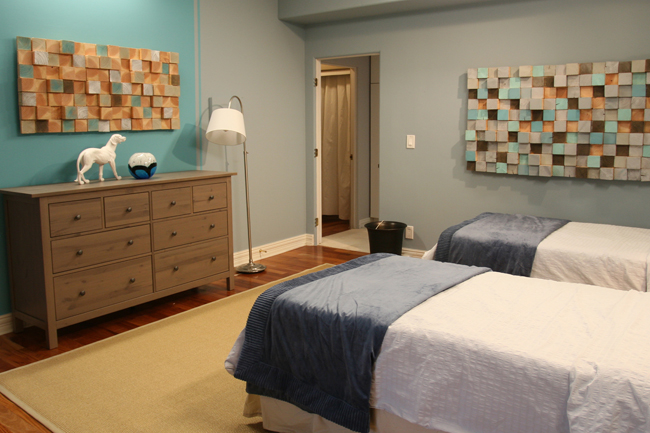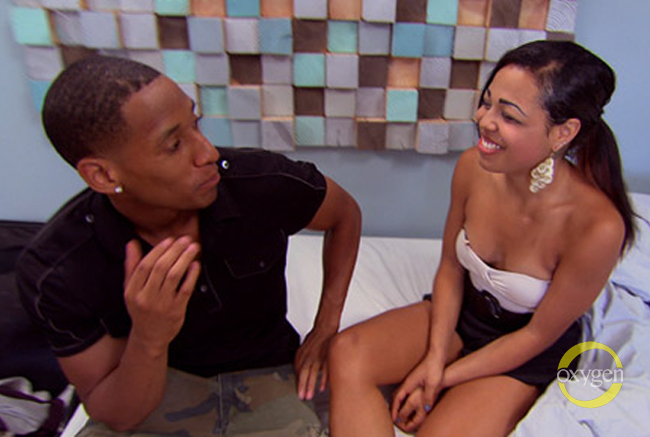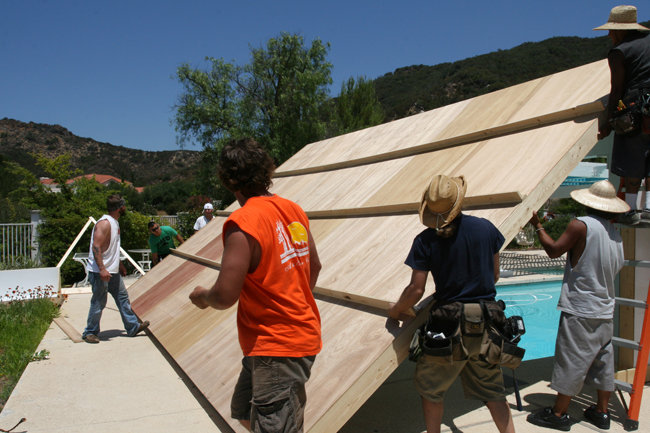 GIANT roof for the poolside cabana that Jake and his guys built.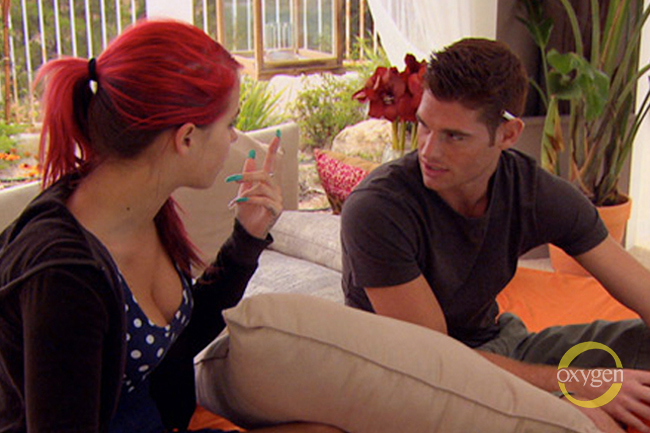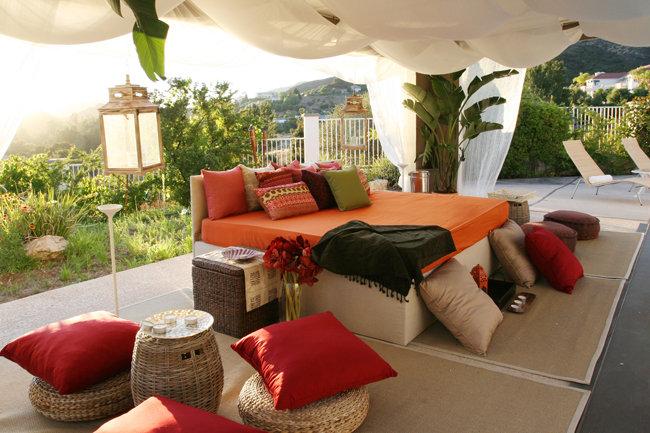 Much thanks to our assistants Nick, Emily, Josh, David, Leo, Michael, Tony, Andrea, and Michelle.